Czym jest BambooHR?
BambooHR looks to be the champion of HR, leadership teams, and employees to create a quality employee and employer experience. BambooHR removes HR complexities with automation and simplified workflows. The tools and analytics let HR professionals stay ahead of every aspect of building culture while curating diverse and demanding workforces. BambooHR is an all-in-one HR platform designed for growing organizations looking to get the most out of their people data and build an exceptional culture.
Kto korzysta z produktu: BambooHR?
Growing businesses that want to organize their HR data, track applicants, onboard effectively, and utilize reporting for strategic decision-making. BambooHR is an all-in-one HR software solution.
Gdzie można używać produktu: BambooHR?
Chmura, SaaS, internetowy, Mac (pulpit), Windows (pulpit), Android (mobilny), iPhone (mobilny), iPad (mobilny)
Filmy i zdjęcia produktu: BambooHR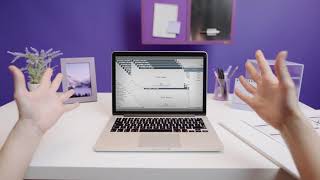 Porównaj produkt: BambooHR z podobnymi produktami
Funkcje produktu: BambooHR
Aktywność/serwis wiadomości
Analiza trendów
Archiwizacja i przechowywanie
Automatyczne rejestrowanie linii czasu
Automatyzacja procesów/przepływu pracy
Baza danych pracowników
Benchmarking
Dostęp mobilny
Formularze E-Verify/I-9
Formularze elektroniczne
Godziny rozliczalne i nierozliczalne
Informacja zwrotna 360 stopni
Integracje z podmiotami zewnętrznymi
Kalkulacja godzin nadliczbowych
Narzędzia do pracy zespołowej
Oceny koleżeńskie
Oferta pracy
Ostrzeżenia/powiadomienia
Otwieranie rachunku
Portal pracowniczy
Portal samoobsługowy
Powiadomienia masowe
Profile kandydatów
Profile pracowników
Przechowywanie CV
Przygotowanie W-2
Pulpit
Raportowanie i statystyki
Raportowanie listy płac
Raportowanie/analityka
Rejestrowanie obecności i czasu pracy
Rozliczenia i fakturowanie
Rozwiązanie CRM
Samoocena
Szablony e-mail
Szybkie sondaże
Wnioski o czas wolny od pracy
Wpłata bezpośrednia
Wskaźniki wydajności
Wykaz pracowników
Wyznaczanie/śledzenie celów
Zarządzanie arkuszami czasu
Zarządzanie czasem wolnym
Zarządzanie informacją zwrotną
Zarządzanie kalendarzem
Zarządzanie kandydatami
Zarządzanie listami płac
Zarządzanie ocenami
Zarządzanie oceną wydajności
Zarządzanie odszkodowaniami
Zarządzanie potrąceniami
Zarządzanie pracownikami
Zarządzanie przepływami pracy
Zarządzanie przepływem pracy w orientacji
Zarządzanie rekrutacją
Zarządzanie rozmowami kwalifikacyjnymi
Zarządzanie szkoleniami
Zarządzanie talentami
Zarządzanie wydajnością
Zarządzanie wykonawcami
Zarządzanie zadaniami
Zegar czasu pracy online
Zgodność z przepisami HIPAA
Zgodność z przepisami podatkowymi
Śledzenie cykli recenzyjnego
Śledzenie czasu pracy
Śledzenie czasu pracy online
Śledzenie kandydatów
Śledzenie obrotu
Śledzenie umiejętności
Śledzenie urlopów
Śledzenie urlopów/wypoczynków
Śledzenie wnioskodawców
Śledzenie wydajności na bieżąco
Śledzenie zwolnień lekarskich
Rozwiązania alternatywne dla produktu: BambooHR
Recenzje produktu: BambooHR
Angelique K.
HR & Operations w kraju: Republika Południowej Afryki
Zweryfikowany użytkownik LinkedIn
Marketing i reklama, Pracownicy: 11-50
Wykorzystano oprogramowanie w następującym celu: Bezpłatna wersja próbna
One stop HR & Performance Management Solution
Komentarze: Overall this product really is a one stop HR shop - it will easily minimize your HR time spent each week with the features it contains and give you an incredible level of feedback through the reporting the system offers.
Zalety:
When I first trialled the system I immediately saw how easy it was to use and how customizable it was but with very easy implementation. My favourite features were the onboarding, performance management and reporting as well as how well laid out everything was and clean smart design that was user friendly.
Wady:
The only thing I didn't like about the system was the price - it was very expensive - not unreasonably for what you get but for smaller companies it is quite expensive.
David B.
HR Generalist w kraju: USA
Oprogramowanie komputerowe, Pracownicy: 11-50
Wykorzystano oprogramowanie w następującym celu: 1–5 miesięcy
Rozważane rozwiązania alternatywne:
Great overall product, but missing more complex layers that are needed
Komentarze: Overall, this is exceeding the need that we have and we will continue to use BambooHR and lean on it's features for our employees for their entire lifecycle.
Zalety:
For the price, this product has much to offer for a variety of areas of HR. The user interface is elegant and simple to use and understand. The customer support team is extremely responsive and supportive, even if the product can't do what I am asking.
Wady:
Features, such as performance management, is overly simplified and could use a bit more to flesh it out a bit. The payroll system, which they acquired, isn't nearly as elegant, but is functional. The implementation process, while overall great, presented some challenges related to the first payroll run and the setup of benefits.
Christina A.
Accounting & HR w kraju:
Produkcja elektryczna/elektroniczna, Pracownicy: 2-10
Wykorzystano oprogramowanie w następującym celu: 6–12 miesięcy
Źródło: SoftwareAdvice
Middle of the road software that needs improvement
Komentarze: We are currently researching other HR software. I'm not sure which is better, software that contains the modules needed with obvious and crippling flaws or software that is easy to use both by admin and employees with limited modules.
Zalety:
The idea of on-boarding a new employee electronically is a huge plus. It engages employees before they start and makes it so that they come in with paperwork already filled out and spend their first day doing more than just paperwork. Most of the framework is in place, but EACH area needs improvement, both in the functionality for administration and the ease of use for employees. The sections offered are vital, but aren't complete.
Wady:
The benefits area is lacking a lot of common sense tools - like the ability to attach plan documents to an insurance plan (only a link can be used), display plan cost information to an employee BEFORE they sign up (the pricing is only available AFTER they sign up and become eligible). Many things like this create double the amount of work for the administrator. The actual on-boarding process was a struggle because even though the forms were done properly by the employees (I sat with a few and watched them), it didn't save all information in completed fields. Employees were frustrated when they had to fill out forms multiple times because you cannot edit once saved. I love that employees can e-sign documents, but preparing the forms is cumbersome and they can't be customized easily. For instance, if you need to update a form because something has changed or didn't save properly, you have to delete the task and resend to any employees who need an updated form. When I discussed a few very basic items with support, they just offered a work around that many clients use. These are obvious flaws in the system that need to be addressed, but aren't necessarily a priority. Bamboo HR seems to focus more on flashy design than actual content. It makes them seem like a leader in the industry, but as soon as you dig in, the flaws are obvious. For the price, there needs to be more development in the software.
Jenna M.
Executive Administrator w kraju: USA
Zarządzanie edukacją, Pracownicy: 51-200
Wykorzystano oprogramowanie w następującym celu: ponad 1 rok
Rozważane rozwiązania alternatywne:
Bamboo for Childcare Business
Komentarze: We have noticed such a huge difference in our management of HR since implementing this system. There are tons of things that we are doing now that we would have never thought possible before using Bamboo.
Zalety:
Our business truly benefits from being able to track due dates for trainings and documents. Because we are education, there are a ton of clearances, health forms, and professional development that must be completed. Keeping this all up to date has been done in the past on spreadsheets and not available to everyone to see. Now we can access this as admins and be able to verify things are being done when they are needed. We have also really enjoyed the integration of time tracking, to timesheets, to payroll. It has made our managers lives easier and saved a ton of time for them. it has also made everything seemless for me to run payroll and process benefits without thinking about it too much or taking multiple days to get it done.
Wady:
I feel like we would really benefit from a follow up training or someone to talk to. Kind of like implementation where someone would just check in to see if you could be using things better or differently to be more effective. We do reach out to support a ton and they are great!!
Simon P.
Director w kraju: Wlk. Bryt.
Sprzedaż detaliczna, Pracownicy: 11-50
Wykorzystano oprogramowanie w następującym celu: ponad 1 rok
Rozważane rozwiązania alternatywne:
Bamboo HR is online software with amazing service
Komentarze: Software is great and easy to use
Customer service is amazing
Zalety:
The performance management tools are invaluable, Goals create focus for the team and the reviews bring these together for an efficient but valuable process The apps are simple to use, our employees use them all the time rather than employing administrators we can self-serve which offers better service for the employee, updating details or requesting leave when it is convenient for them
Wady:
We don't use the benefit management much and haven't found this to be particularly useful Whilst the reporting is good, there could be some improvements to scheduling to allow relative dates e.g. last month, last