Czym jest BigCommerce?
BigCommerce (Nasdaq: BIGC) is a leading software-as-a-service (SaaS) ecommerce platform that empowers merchants of all sizes to build, innovate and grow their businesses online. As a leading open SaaS solution, BigCommerce provides merchants enterprise-grade functionality, customization and performance with simplicity and ease-of-use. Tens of thousands of companies across 150 countries and numerous industries use BigCommerce, including Ben & Jerry's, S.C. Johnson, Skullcandy, Sony and Vodafone.
Kto korzysta z produktu: BigCommerce?
Designed for retail businesses of all sizes, it is a cloud-based tool that lets businesses create eCommerce websites using customizable theme/templates & manage sales through centralized dashboards.
Gdzie można używać produktu: BigCommerce?
Na chmurze
Lokalnie
---
Informacje o sprzedawcy
BigCommerce
W miejscowości: austin, USA
Założona w 2009
Wsparcie dla BigCommerce
Telefoniczna obsługa klienta
24/7 (agent na żywo)
Czat
Informacje o sprzedawcy
BigCommerce
W miejscowości: austin, USA
Założona w 2009
Wsparcie dla BigCommerce
Telefoniczna obsługa klienta
24/7 (agent na żywo)
Czat
Filmy i zdjęcia produktu: BigCommerce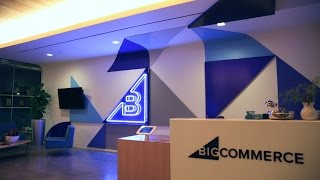 Porównaj produkt: BigCommerce z podobnymi produktami
Funkcje produktu: BigCommerce
API
Bezpieczeństwo SSL
Bezpieczeństwo danych
Dla B2B
Dla małych firm
Dostęp mobilny
E-mail marketing
Edycja w czasie rzeczywistym
Funkcjonalność podglądu
Gotowe szablony
Importowanie/eksportowanie danych
Integracja z rynkiem
Integracje z podmiotami zewnętrznymi
Katalogowanie/kategoryzacja
Konta klientów
Kontrola inwentaryzacji
Koszyk na zakupy
Kreator sklepu online
Opcje publikacji treści
Opcje płatności
Opcje wydawnicze
Optymalizacja zapasów
Pulpit działań
Punkty kontaktu z klientem
Płatności elektroniczne
Raportowanie i statystyki
Raportowanie/analityka
Rozwiązanie CRM
Rozłączone części przednie i końcowe systemów/procesów
Wielowalutowy
Zamówienia uzupełniające
Zapamiętywanie zawartości porzuconych koszyków
Zarządzanie SEO
Zarządzanie eHandlem
Zarządzanie kanałami
Zarządzanie klientami
Zarządzanie podatkami
Zarządzanie projektami
Zarządzanie promocjami
Zarządzanie rabatami
Zarządzanie stronami internetowymi
Zarządzanie szablonami
Zarządzanie treścią
Zarządzanie wielokanałowe
Zarządzanie wysyłką
Zarządzanie zapasami
Zarządzanie zleceniami
Rozwiązania alternatywne dla produktu: BigCommerce
BigCommerce – Recenzje od zweryfikowanych użytkowników
Nathan
Marketing Manager w kraju: USA
Zweryfikowany użytkownik LinkedIn
Sprzęt sportowy, Pracownicy: 11-50
Wykorzystano oprogramowanie w następującym celu: ponad 1 rok
Rozważane rozwiązania alternatywne:
Among the best ecommerce solutions for growing businesses
Komentarze: We initially transitioned from Lightspeed eCom over to Bigcommerce because their platform offered greater scalability and entry-level features than what Lightspeed offered. Because we use Lightspeed POS, however, integrating product data between the systems was a challenge and a lengthy process. It also takes some effort to maintain the connection (via a third-party service using their API).
Zalety:
Bigcommerce offers some of the most inclusive features in their entry-level product options, making them excellent for small businesses. Their level of customer support and transparency about service issues and new features in development are excellent and perhaps one of the main reasons why we've kept using Bigcommerce instead of switching to a platform that meets other essential features that we are still awaiting from Bigcommerce. The availability of third-party apps (including shipping and logistics integrations) has been great to work with so far.
Wady:
Storefront development is currently very lackluster and it can be difficult to get a truly customized website without hiring a developer or investing in web development skills of your own. This is also true of their e-mail features. If you don't have more than a basic understanding of HTML, it will be next to impossible to customize their system e-mails without a third-party solution. Also, while their entry-level features are among the most plentiful in the industry, a few features (such as Google Reviews integrations and Abandoned Cart Recovery) are reserved only for higher-tier plans, which doesn't make sense from a financial standpoint as their costs to support these features should be minimal.
Jason
Internet Marketing Analyst w kraju: Wlk. Bryt.
Farmaceutyka, Pracownicy: 201-500
Wykorzystano oprogramowanie w następującym celu: ponad 2 lata
An outstanding ecommerce platform with great pricing and an amazing quality
Zalety:
The platform is easy to use, and non-trained or non-technical users are able to use the platform. Comes in a very good pricing structure which is appealing to small and medium-sized businesses. Great website builder and CMS, perfect for creating products and product categories and managing SKUs. Order management, payment processing, shipping and taxation are very straightforward and useful for users. The platform is highly customizable and is one of the best eCommerce platforms in the market.
Wady:
The pricing for the platform is great but every add-on or plugin is paid which adds a huge cost for businesses as they expand, which makes them almost pay the same amount as other eCommerce platforms. Reporting and analytics are very basic, and not customizable as per analyst standards. Changing themes or anything within the backend requires expertise in HTML/CSS.
Max
Director of Systems Operations w kraju: USA
E-Learning, Pracownicy: 51-200
Wykorzystano oprogramowanie w następującym celu: ponad 2 lata
Terrific admin UI and purchaser experience - BigCommerce will not fix bugs customers find
Komentarze: The software has been solid for our customers and the administration UI is very easy to use. We have outstanding technical issues that have been open for more than a year and are still not resolved (HTTP status 500 errors that intermittently are returned from their backend APIs) - they say they cannot see the errors in their backend logs and we must send them examples even though we have this happen 10-12 times a day, continually, for over a year. Their Stripe integration does not include the email address field when they send payment requests to Stripe, so customers do not get a credit card receipt from Stripe. Requesting this be changed resulted in them telling us only 1 other customer wanted this feature and that we should switch to Authorize or Brain Tree because it works with those processors) - this felt like a move to downplay the use of Stripe and push us towards vendors that BigCommerce perhaps prefers? It is hard to believe we are the only customer that would want Stripe to send CC receipts to customers - their built-in receipt mechanism does not allow a store to include the last 4 digits of the credit card in the receipt the store sends, which means customers have to call in to customer support when they are organizational customers to figure out which CC is used - a very poor experience for our customers and for our customer support team.
Zalety:
It is highly customizable, has most of the features you'd expect in an e-commerce solution, and the APIs are well-documented.
Wady:
* Seemingly easy solutions to known issues get stuck in their support bureaucracy and disappear * Their logging does not allow software engineers nor CSRs to see the specifics of errors - customers must provide client-side stack traces to help them find errors on their backend (for example, API calls that return HTTP status 500)
Dobra konsumpcyjne, Pracownicy: 2-10
Wykorzystano oprogramowanie w następującym celu: ponad 2 lata
Rozważane rozwiązania alternatywne:
Great for rapid growth
Komentarze: Postive. I have been using it for 6+ years already and do not see any reason to leave. it has grown with me over the years.
Zalety:
Bigcommerce is easy to implement and one of the most versatile ecommerce/inventory/web store/website builder/order management platforms on the market. They are built for you to grow and will work for a startup or for a enterprise.
Wady:
I dont like the way they announce new features. Sometimes the degrade a feature but the only way to find out is to attend a "town hall" instead they should just email all users a list of features that are being updated or degraded.
Fatoumata
Marketing communication 3D Graphics Digital marketing Digital vidéo Web design w kraju: Gwinea
Internet, Pracownicy: 11-50
Wykorzystano oprogramowanie w następującym celu: ponad 2 lata
The best for e-commerce
Komentarze: BigCommerce is a very good software of creation of electronic store
Zalety:
I created my online store to make even more sales on the internet with this good BigCommerce software. I add my products on my store and the transactions are good
Wady:
The payment is secure and fast. Basically everything is perfect, so no worries for the moment