Czym jest Sellsy?
Comprehensive, adaptable, affordable. Pipelines, lead scoring, prospect engagement tracking, easy document creation and sharing are just some of the core features; but most customers fall in love when we both grow together.
Each new module represents another value added activity for your business. Stop splitting your colleagues across different tools and your data across different platforms - just log in to Sellsy.
More than 35,000 users in over 5,500 companies run on Sellsy every day !
Kto korzysta z produktu: Sellsy?
Sellsy is a solution that adapts to every business that wants to increase efficiency and boost sales. Sellsy CRM Suite keeps track of every opportunity- one of them could be your next big sale!
Gdzie można używać produktu: Sellsy?
Na chmurze
Lokalnie
---
Informacje o sprzedawcy
Sellsy
W miejscowości: la rochelle, Francja
Założona w 2009
Wsparcie dla Sellsy
Telefoniczna obsługa klienta
Czat
Języki
angielski, francuski
Informacje o sprzedawcy
Sellsy
W miejscowości: la rochelle, Francja
Założona w 2009
Wsparcie dla Sellsy
Telefoniczna obsługa klienta
Czat
Języki
angielski, francuski
Filmy i zdjęcia produktu: Sellsy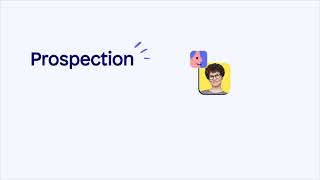 Porównaj produkt: Sellsy z podobnymi produktami
Funkcje produktu: Sellsy
Automatyzacja marketingu
Baza danych klientów
Baza danych kontaktowych
Dostęp mobilny
E-mail marketing
Fakturowanie online
Historia faktur
Importowanie/eksportowanie danych
Integracje z podmiotami zewnętrznymi
Konfigurowalne faktury
Konfigurowalne raporty
Konfigurowalne wzory
Kwalifikacja leadów
Narzędzia do pracy zespołowej
Oferty cenowe/kosztorysy
Ostrzeżenia/powiadomienia
Pozyskiwanie leadów
Przechowywanie dokumentów
Przetwarzanie płatności
Pulpit działań
Punkt sprzedaży (POS)
Płatności mobilne
Płatności online
Raportowanie/analityka
Raporty sprzedaży
Rozliczenia i fakturowanie
Rozwiązanie CRM
Segmentacja
System kalendarzy/przypomnień
Tworzenie faktur
Wskaźniki wydajności
Zarządzanie dokumentami
Zarządzanie finansami
Zarządzanie kalendarzem
Zarządzanie kampaniami
Zarządzanie kontaktami
Zarządzanie leadami
Zarządzanie linią sprzedaży
Zarządzanie pocztą e-mail
Zarządzanie pracownikami
Zarządzanie przepływami pracy
Zarządzanie rurociągami
Zarządzanie szansami
Zarządzanie terytorialne
Zarządzanie zadaniami
Zarządzanie zamówieniami
Zarządzanie zapasami
Zarządzanie zleceniami
Śledzenie czasu pracy i wydatków
Śledzenie interakcji
Rozwiązania alternatywne dla produktu: Sellsy
Sellsy – Recenzje od zweryfikowanych użytkowników
Oumar
Zweryfikowany użytkownik LinkedIn
Wykorzystano oprogramowanie w następującym celu: ponad 2 lata
Źródło: GetApp
Mélanie
Dirigeante w kraju: Francja
Szkolenia zawodowe i coaching, Samozatrudnienie
Wykorzystano oprogramowanie w następującym celu: 1–5 miesięcy
Rozważane rozwiązania alternatywne:
Logiciel très complet
Komentarze: Je suis globalement très satisfaite et en particulier du SAV. Je suis impressionnée de la réactivité des réponses, de toutes les fiches déjà écrites dans la GED et de la personne qui m'a téléphoné plusieurs fois pour s'assurer que j'arrive correctement à utiliser l'outil.
L'outil est très complet, même si je pense qu'il me reste encore plusieurs paramétrages et test de fonctionnalités.
Zalety:
Ce que j'aime particulièrement : la partie CRM (différenciation de clients et de prospects), le récapitulatif du pipe commercial et des opportunités, la facilité de transformer les devis en facture, la possibilité de charger les informations SIRET etc des entreprises rentrées.
Wady:
Ce que j'aime le moins : Je trouve qu'il y a beaucoup d'informations à remplir entre les prospects/clients/ opportunités. Notamment, la gestion des devis et factures. Je trouve aussi dommage qu'on ne peut pas transformer les heures décomptées en facturation pour les missions facturées à l'heure. Pour le moment, les factures n'arrivent pas à remonter sur l'interface de rapprochement bancaire de mon expert comptable malgré le partenariat avec la compagnie fiduciaire.
Odpowiedź sprzedawcy: Sellsy
2 tygodnie temu
Bonjour Mélanie, Merci d'avoir partagé votre avis sur Sellsy. Nous sommes heureux d'apprendre que notre CRM vous satisfait au quotidien. Nous notons les points d'améliorations évoquées. Par ailleurs, une personne de nos équipes va revenir vers vous, quant au soucis évoqué sur le rapprochement bancaire. À bientôt, et belle journée Les équipes Sellsy
Zweryfikowany recenzent
Zweryfikowany użytkownik LinkedIn
Wykorzystano oprogramowanie w następującym celu: ponad 2 lata
Źródło: GetApp
Sellsy is not what it was. Look at the competition.
Komentarze: Hello everyone.
I rarely take the time to give my opinion on the solutions that I use, but then I had to do it.
Sellsy user for 3/4 years, I could follow the development of this tool. At first it was good (Invokit) startup atmosphere, interesting developments for a price of € 22 / month if settlement in the year if it was 24/25 I think. At the time, we could connect PrestaShop to Sellsy it was great. Then Sellsy changed direction and wanted to be a tool for big companies, dropping all SMBs that used the solution and that had enabled Sellsy to be what it is now. Sellsy became simply a money machine that even the commercial struggle to sell ... As we go along, Sellsy took these customers in "hostage". Take for example the solution PrestaShop. When Sellsy developed a module "website" for online sales. It was bye bye the PrestaShop integration, now use our solution (worthy of a 1and1) and you pay +++. 40/50 € / month I think. Then, the price of the solution itself has increased progressively. Increasing this 2016 is really not over. Imagine a solution from 264 € HT / month, then 700 € HT / month with the addition of some modules and in 2016 I spend 700 € to 1500 € for the same thing. And on top of that, remove the option to pay monthly, you get a good hostage clients who turns into a revolt.
The community manager at Sellsy has done its work, and the beginning of August, he removed the dozens of bad customer reviews on the Facebook page. I invite you to look at other uncensored by Sellsy sites. Following a message left on the Facebook page of Sellsy I was contacted by many users in the same situation. Several people who have monthly pay them only a few days to leave or pay the amount in the year. Imagine the data to transfer, etc ... The commercial have admitted the situation and that it was a management decision they apply. I am aware of the situation because I was sponsoring people who are no longer on Sellsy since this year I met a Sellsy independent sales manager which now offers other solutions. I quote another opinion from a user on another site: "The good news is that it allowed us to make us realize that there are solutions with more features for a price divided by 2 (vs. the old price!). in short, a blessing in disguise. If you need a billing tool, look at the side of Incwo, mesfactures.fr, quickbooks or manager oscar ... "
Zalety:
- Functions - Responsive
Wady:
- Price - Customer service
Johann
Gerant w kraju: Francja
Bezpieczeństwo komputerów i sieci, Pracownicy: 2-10
Wykorzystano oprogramowanie w następującym celu: 6–12 miesięcy
Simple convivial et efficace
Zalety:
On a enfin trouvé la solution qui nous convient
Wady:
Il manque l'import de facture de vente d'un autre logiciel de facturation L'importation automatique des factures d'achat (comme ipaidthat)
Odpowiedź sprzedawcy: Sellsy
3 miesiące temu
Bonjour Johann, Nous sommes heureux d'apprendre que Sellsy est la solution que vous attendiez ! Concernant l'import des factures automatisé, sachez qu'il existe une option pour importer automatiquement vos factures. Il vous suffit d'envoyer votre facture par mail, et de le transférer à une adresse mail spécifique qui sera ensuite importé dans Sellsy. N'hésitez pas à contacter nos équipes pour en savoir plus.
Jean Pierre
Président w kraju: Francja
Produkcja żywności, Pracownicy: 2-10
Wykorzystano oprogramowanie w następującym celu: ponad 1 rok
Rozważane rozwiązania alternatywne:
Meilleur de mes tests
Komentarze: SELLSY m'a permis de me passer pour le moment d'un collaborateur administratif.
Zalety:
Ce logiciel s'est adapté à toutes mes activités de négoce, de services, de formation et de toutes mes particularités. Tous les domaines sont très bien fait, catalogue, achats, ventes, compta, suivis clients, suivis de documents, etc... What else ? 🤔😏😉☕ Mon meilleur collaborateur, c'est SELLSY !
Wady:
J'ai revu certaines organisations, procédures et fonctionnements , car le fonctionnement de SELLSY s'est avéré plus rationnel. Cela m'a demandé un temps d'adaptation mais bénéfique au final.
Odpowiedź sprzedawcy: Sellsy
6 dni temu
Bonjour Jean Pierre, Nous sommes heureux d'apprendre que Sellsy est devenu un assistant du quotidien pour votre entreprise (et visiblement un collaborateur à part entière !). Merci pour votre retour sur nos services et belle journée, Les équipes Sellsy