Czym jest Sellsy?
Comprehensive, adaptable, affordable. Pipelines, lead scoring, prospect engagement tracking, easy document creation and sharing are just some of the core features; but most customers fall in love when we both grow together.
Each new module represents another value added activity for your business. Stop splitting your colleagues across different tools and your data across different platforms - just log in to Sellsy.
More than 35,000 users in over 5,500 companies run on Sellsy every day !
Kto korzysta z produktu: Sellsy?
Sellsy is a solution that adapts to every business that wants to increase efficiency and boost sales. Sellsy CRM Suite keeps track of every opportunity- one of them could be your next big sale!
Gdzie można używać produktu: Sellsy?
Chmura, SaaS, internetowy, Windows (stacjonarny), Linux (stacjonarny), Android (mobilny), iPhone (mobilny), iPad (mobilny)
Informacje o sprzedawcy
Sellsy
W miejscowości: la rochelle, Francja
Założona w 2009
Telefoniczna obsługa klienta
Czat
Języki
angielski, francuski
Informacje o sprzedawcy
Sellsy
W miejscowości: la rochelle, Francja
Założona w 2009
Telefoniczna obsługa klienta
Czat
Języki
angielski, francuski
Filmy i zdjęcia produktu: Sellsy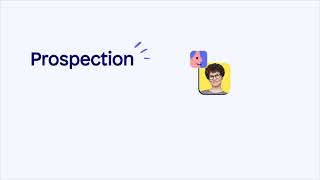 Porównaj produkt: Sellsy z podobnymi produktami
Funkcje produktu: Sellsy
Automatyzacja marketingu
Baza danych klientów
Baza danych kontaktowych
Dostęp mobilny
E-mail marketing
Fakturowanie online
Historia faktur
Importowanie/eksportowanie danych
Integracje z podmiotami zewnętrznymi
Konfigurowalne faktury
Konfigurowalne raporty
Konfigurowalne wzory
Kwalifikacja leadów
Narzędzia do pracy zespołowej
Oferty cenowe/kosztorysy
Ostrzeżenia/powiadomienia
Pozyskiwanie leadów
Przechowywanie dokumentów
Przetwarzanie płatności
Pulpit działań
Punkt sprzedaży (POS)
Płatności mobilne
Płatności online
Raportowanie/analityka
Raporty sprzedaży
Rozliczenia i fakturowanie
Rozwiązanie CRM
Segmentacja
System kalendarzy/przypomnień
Tworzenie faktur
Wskaźniki wydajności
Zarządzanie dokumentami
Zarządzanie finansami
Zarządzanie kalendarzem
Zarządzanie kampaniami
Zarządzanie kontaktami
Zarządzanie leadami
Zarządzanie linią sprzedaży
Zarządzanie pocztą e-mail
Zarządzanie pracownikami
Zarządzanie przepływami pracy
Zarządzanie szansami
Zarządzanie terytorialne
Zarządzanie zadaniami
Zarządzanie zamówieniami
Zarządzanie zapasami
Zarządzanie zleceniami
Śledzenie czasu pracy i wydatków
Śledzenie interakcji
Rozwiązania alternatywne dla produktu: Sellsy
Recenzje produktu: Sellsy
Oumar B.
Zweryfikowany użytkownik LinkedIn
Wykorzystano oprogramowanie w następującym celu: ponad 2 lata
Źródło: GetApp
Nicolas S.
Dirigeant w kraju: Francja
Marketing i reklama, Pracownicy: 2-10
Wykorzystano oprogramowanie w następującym celu: ponad 2 lata
Je déconseille SELLSY
4
w zeszłym miesiącu
Nowy
Komentarze: Mauvaise expérience générale ! Je ne recommande pas SELLSY.
Lorsqu'on choisit un logiciel CRM, on passe des heures à y saisir des infos vitales pour notre business.
Si l'entreprise décide de doubler le prix de l'abonnement sans raison apparente, que peut-on faire à part se sauver le plus vite possible ???
Zalety:
Le logiciel est fiable, performant, et régulièrement mis à jour. Je n'ai jamais eu de problème avec le service client, qui a toujours été réactif.
Wady:
Client fidèle durant plus de 4 années, j'ai vu le prix de mon abonnement doubler !!! (passant de 480 euros à plus de 800 euros par an) alors que mon utilisation n'a pas changé. Raison évoquée par le service client "nous avons ajouté de nouvelles fonctionnalités" ! Super ! Mais je ne les utilise pas.
Odpowiedź sprzedawcy: Sellsy
w zeszłym miesiącu
Bonjour Nicolas, Nous sommes desoles d'apprendre cela. En effet, notre offre a change en 2019. Mais cette offre a ete maintenue depuis pour les clients qui sont revenus vers nous. L'abonnement est en effet plus cher, mais avec bien plus de services a la cle. Nous avons choisi d'effectuer cette augmentation pour coller aux attentes d'une majorite de nos clients, et a ceux imposes par notre concurrence. Nous sommes navres si a l'instant T, le produit ne correspond pas a vos besoins. Notre service client est toujours a votre ecoute pour repondre a vos questions. Bonne journee a vous, Les equipes Sellsy
Zweryfikowany recenzent
CTO w kraju:
Zweryfikowany użytkownik LinkedIn
Gościnność, Pracownicy: 2-10
Wykorzystano oprogramowanie w następującym celu: ponad 1 rok
Źródło: GetApp
Trade in 1 currency then it will be good for you. Number 1 if you are French...Sellsy has confrontational attitude towards its users.
Komentarze: If you are looking for 1 application that will be your company central repository for storing and managing all incoming and outgoing email from clients, prospects, opportunities, support cases, multi currency purchase orders, invoices, quotes, expense tracking, inventory management and marketing then sellsy able to perform all of the above in the integrated manner provided you only work in 1 currency. If you are French or based in France then this is 100% best product for you. On paper Sellsy markets itself as the complete all in one business platform however it fails in a few key areas for any business working internationally 1 is specific to multi currency. The issue is that while products/services in sellsy support multi currency selling prices they do not support multicurrency auto conversion on purchase orders. This renders the entire sales and purchasing part of their platform as a failure to us. This also kills the margins calculator on invoices. Their work around is we should manually type the price of each item in relevant currency in purchase orders to make it work. Yes that means back to excel.....the very thing we want to stop using and are paying extra for! To be fair this is not unique to Sellsy! The vast majority of other platform providers for SME fail on this. Even XERO, Quickbooks etc which are full accountancy systems who claim multi currency don't do this basic but VERY important task for internationally trading businesses who require true full purchasing and invoicing in multi currency.
Zalety:
Overall sellsy works well and is a stable platform. Nice UI and we never experienced any downtime with the product. Anything I have not criticized in detail below can be considered to work perfectly or has not been tested by us. Sellsy commented on my review almost demanding that I should write about what is great? For the record any sellsy feature I do not mention the cons section below should be considered as on par with competition or better. I am not here to promote sellsy nor am i getting paid for my review.
Wady:
Sellsy marketing should do their job better and be thankful of users who take time out to tell them what needs to be improved in their offering instead of criticising reviewers. Over all the advertised google apps integrations are a joke. Compared to the competition (most of whom have proper google synchronisation) the sellsy google integration should be considered as BETA at most. You wont find any documentation on how it works on their FAQ or Help site. Infact I personally consider their use of the word synchronisation in google to be misleading. They should just call it basic integration because in reality it is nothing more than that. More details below about my experience to date. GOOGLE CONTACT SYNC: This is not a real contact sync. All sellsy does is periodically send a copy of your sellsy contact data into google. There is ZERO synchronisation going on. (We are a paying customer and it doesn't even work for us in basic mode). They claim they will fix it and its unique to our account) If you have any issue with contact sync in sellsy the help site recommends you remove the google sync app and restart. When performing this sellsy leaves all the previous contacts data sitting in each of your employee's google accounts! It doesn't perform ANY tidy up or removal of data it created. Reconnecting the app in sellsy then goes ahead and makes a whole new set of contacts thus creating duplicates in the hundreds and thousands if you have a large database because the current app does not manage any of the information it sends (not syncs) to google. Potentially a huge massive headache for any admin expecting sellsy to centrally manage business contacts within a company that uses google apps for business. Example: When any employee is removed from the google contact sync Sellsy will not delete its data from the connected google account. This leaves a full copy sitting with the employee who can then do whatever they want with the data. GOOGLE CALENDAR SYNC: Want create a meeting in sellsy with a contact from your crm and have it sync with your google calendar? Not possible with sellsy. Simply forget about using the sellsy calendar as a meaningful way to track your meetings and events via google. You can view your google calendar events in sellsy but not edit them because there is NO SYNC EMAIL: Severely limited due to 1 small but very significant issue. Their email client cannot be used as a traditional email client due to the way they handle email attachments. Example: You attach a file called brochure.pdf from your computer to an email and send to a lead. Next you create a new email for a new lead and when you try to attach the brochure.pdf from your computer sellsy will throw up an error saying file already exists! This means that because sellsy has already sent this file in a previous email it cannot be attached again from your computer because it already exists in sellsy! This would be ok if you could open your sellsy docs and search through your folders to attach with the email client but you cannot! When viewing emails in sellsy email page there is no autorefresh to check for new mails. Also there is no button to click on to force check for new mails. GOOGLE DRIVE SYNC: This again is not a real sync process. If you thought that sellsy could be used as a central store for business documents that will sync with google drive and or dropbox then you are going to be very disappointed. Sellsy does not sync or even copy your documents / folder structures stored within sellsy to google drive or dropbox. It is strictly limited to creating copies of invoices and purchase orders (Accounts files) as they get created in sellsy. Again no synching here all you get is a sellsy folder full of pdfs with document numbers for names and easy way to reference them. Once an item is pushed from sellsy to google drive it is up to the user to take care of everything else. Remove a doc in sellsy....then you are left to clean up the rubbish in your google drive account. This of course then multiplies based on how many users there are in your company. What adds more to the frustration is that sellsy offers unlimited file storage but I dont see how any company could properly make use of it. USER INTERFACE: Lots of little items still appear in french. Whole sections of the CONTACTS filter interface are dedicated to french companies and their specific registration numbers. Which is great if you are a french company doing business in France. Very confusing and annoying for international users. Update: Sellsy fixed a lot of the french items but then as new features started to appear the french started to reappear in the english version of the site. And to add insult to injury the update blog in english is update often months after the update is posted in French on their French website. If you want to keep up to date with new feature you better get used to google translate. UNWANTED PROMOTION / ADVERTISING WITHIN THE APP: A big promote sellsy button is on the main menu that your employees cannot ignore and IT asks your employees to promote sellsy to all their contacts! Even worse is there is no way to turn this off! What business owner or manager wants his or her employees pushing sellsy as a product to their customers when they should be doing their job. This is totally unacceptable as a forced item in a paid premium subscription and should have the option to be turned off. This promote sellsy button is acceptable in a trial or in a freemium model. It should be noted however that sellsy does have an excellent referral program and I am sure many small IT consultancy type businesses can get their sellsy cost covered by taking advantage of referral program. But for most other types of businesses I am sure the majority will be in agreement we want the option to stop sellsy from shoving itself down our throats while we paying for the privilege. PURCHASING AND MARGINS MODULE: Sellsy claims full multi currency support but it fact it doesn't. You can create sell prices in any currency for any product in sellsy however you cannot set the buy price for products or services outside the currency set as default in your account. When you buy a product in USD and sell in euro sellsy doesn't put any product price data in purchase orders. You have to manually do it for each individual item. In this situation sellsy actually creates a boat load of work for any user trying to create purchase orders for suppliers. Because humans have to manually input the purchase price for each item on a PO there is huge potential for human error. DATA IMPORT: This is super complicated compared to the competition. Custom fields cannot be imported with companies at the same time. Contacts and their respective customer fields also cannot be imported in the same file. Addresses must be then imported separately. Another example of sellsy creating a large amount of work to simply get your CSV data loaded in. The data import does not auto capitalise surnames upon import. This creates a confusing visual mess of your list data because any contact edited or created within sellsy automatically puts the surname in full capitals. The same issue exists on mobile app. CRM: When viewing a prospect or client it doesn't show if any opportunities are linked. You have to open the opportunities list in the CRM app to find this important information. This is because they charge extra to manage opportunities. OFFICE 365 INTEGRATION: No contact sync, no calendar sync, no ondrive sync. MOBILE APP: Does not work in offline mode. No way to view emails linked to an item in sellsy. SUPPORT: Support is only provided during USA business hours? But Sellsy is based in France? Companies who want the english version of sellsy that reside in Europe Middle East & Africa should not be subjected to having to stay awake late at night to receive support of a product made in Europe. My experience with support is that they are reasonably fast to fix small things. Quality control over items released into production however is not so hot. Items we had to ask to be fixed should not be left to customers to highlight. An example being correct of basic items in english being presented in French. GMAIL WIDGET: Solves 50% of a problem and creates a problem. With the widget you can create a contact or prospect with an email inside your gmail BUT you cannot link that email to the contact you just created. If you open the email in sellsy it wont be connected with anything because you created the contact AFTER the email arrived. Then if you are in sellsy and you have assigned the email to an opportunity and you want to use sellsy to send an email to the contact (to track it) you find you cannot send the email because the file you want to attach due to file name already existing somewhere on sellsy. See where i am going here? I mentioned before that the more I interacted with this company and highlighted issues the more of an attitude they developed. Perhaps my words in english which btw I consider to be constructive critic was taken as a personal attack on the company. Which is not the case. I am here to provide my personal view on my experience with this product. All the of items like lookup for french companies cannot be removed from the interface. Yet another distraction for international users.
Karla vanesss R.
Finance assistant w kraju: Hiszpania
Marketing i reklama, Pracownicy: 11-50
Wykorzystano oprogramowanie w następującym celu: ponad 2 lata
Sellsy: recomendado
Komentarze: El envio de facturas y registro de pagos es muy facil. El descargar archivos para reporting tambien es algo que se aprecia mucho
Zalety:
la facilidad del envio de facturas y exportacion de datos en csv o pdf..
Wady:
Que en muchas ocasiones deja de funcionar el envio de pdf adjuntos y eso ocasiona muchos problemas con los clientes ya que nos damos cuenta del problema hasta que un cliente nos lo indica
Aymeric N.
DG w kraju: Francja
Drukowanie, Pracownicy: 2-10
Wykorzystano oprogramowanie w następującym celu: 1–5 miesięcy
Rozważane rozwiązania alternatywne:
Que ne l'ai je fait plus tôt ! :)
4
w zeszłym tygodniu
Nowy
Zalety:
l'ensemble est cohérent et efficace, et l'imputation comptable me fait gagner un temps considérable
Wady:
La gestion des reglements pourrait être grandement simplifiée
Odpowiedź sprzedawcy: Sellsy
w zeszłym tygodniu
Bonjour Aymeric, Merci pour votre commentaire. Nous sommes ravis que Sellsy puisse vous accompagner dans la gestion de votre entreprise et notamment l'aspect pré-comptabilité. Nous prenons note du point d'amélioration évoqué. Bonne journée à vous.