QuickBooks Desktop Enterprise
Czym jest QuickBooks Desktop Enterprise?
QuickBooks Enterprise (Save Up to 40%) is an end-to-end accounting software that can grow with your business. It provides all the tools your business needs, yet is easy to use. You can organize your
Czytaj dalej
books, manage inventory, track sales, and even run payroll, but at the fraction of the cost. With QuickBooks Enterprise, you save thousands of dollars a year vs. comparable solutions. Powerful and flexible, it also comes in editions designed to fit your specific needs. Take a free test drive today.
Czytaj mniej
Kto korzysta z produktu: QuickBooks Desktop Enterprise?
Editions dedicated to contractor, manufacturing and wholesale, nonprofit, retail, and more.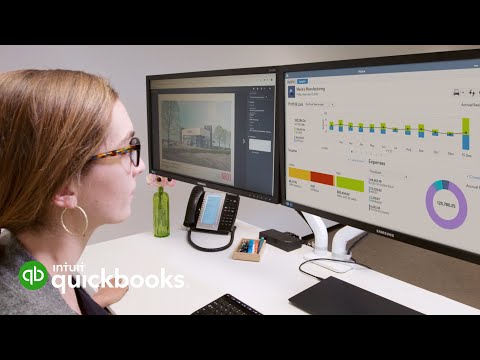 Nie jesteś pewien, czy QuickBooks Desktop Enterprise spełni Twoje potrzeby? Porówaj z popularnymi produktami alternatywnymi
QuickBooks Desktop Enterprise
Niedostępny w Twoim kraju
Nie znaleziono informacji o cenach
Wersja bezpłatna
Bezpłatna wersja próbna
Wersja bezpłatna
Bezpłatna wersja próbna
Nie znaleziono integracji
Rozwiązania alternatywne dla produktu: QuickBooks Desktop Enterprise
QuickBooks Desktop Enterprise – Recenzje od zweryfikowanych użytkowników
William
High-Performance Business & Financial Coach w kraju: USA
Zweryfikowany użytkownik LinkedIn
Usługi finansowe, Pracownicy: 11-50
Wykorzystano oprogramowanie w następującym celu: ponad 2 lata
Rozważane rozwiązania alternatywne:
Fast, Simple to use, Easy to Integrate, Support is light, and price is a touch higher than others
Komentarze: Overall, I have no intention of leaving QuickBooks.
Zalety:
QuickBooks is easy to import into, export out of and directly integrate with certain platforms. The software was built with the user experience in mind.
Wady:
The price is a bit higher than the competition, so technically its a con. However, I don't consider this a negative because sometimes you get what you pay for and I found QBO to have better features and a better reputation as a whole. The support is not as easy to work with as I would like. But compared to some of the competiton, its better than not having any.
Odpowiedź sprzedawcy: Intuit
2 lata temu
Hey, William. Thanks for being such a loyal member of the QuickBooks family. We appreciate all the kind words you have to say about our product. Aside from phone and chat support, you can also go to the Community for assistance (https://community.intuit.com/). Once there, you can communicate with other users as well as our experts. All the best in your business endeavors. Caitlyn, The QuickBooks Team
veneisha
Invesment Manager w kraju: Jamajka
Zarządzanie inwestycjami, Pracownicy: 1 001-5 000
Wykorzystano oprogramowanie w następującym celu: ponad 1 rok
QuickBooks Desktop Enterprise
Komentarze: QuickBooks Desktop Enterprise provides me with the tools that my business need to streamline finances, inventory and other operations. Quick book has now made it easy for my business to adapt to the software in acheiving specific needs. QuickBooks Desktop Enterprise has also offered variety of exqusite features, including: financial reports, inventory management, order management, and customer and vendor tracking. This was the comprehensive solution that i was missing for my business. I highly recommend QuickBooks Desktop Enterprise for businesses of all sizes.
Zalety:
I like the software because it is very versatile and can be customized to fit the needs of my business. The software also has a lot of features that are very impactful, such as the ability to track inventory levels and sales trends.
Wady:
Its robust customer relationship management (CRM) capabilities can help you keep track of your customers and their interactions with your business. However, I find its interface to be a little cumbersome.
Bessy
Managing Partner w kraju: USA
Usługi finansowe, Pracownicy: 2-10
Wykorzystano oprogramowanie w następującym celu: ponad 2 lata
Great Marketing, Not So Great Functionality
Komentarze: In order to provide your accountant with a copy that he can use to solve all of your issues, you need to provide him/her an Accountant's Copy. The CPA then has to fix your issues on that copy, update the copy, download it to a flash drive, give it to the client so they can take it an upload to their computer. This is 2022. WHY would you submit yourself to that?You need to make sure your CPA has the same version of QB as you or you won't be able to use another version to open a file. We need to keep a minimum of 5 years on our server and even then, sometimes we need to add another version when dealing with older clients.It's a great concept, but the execution is not very practical. There are tons of less expensive online options that you can use on any device WITHOUT so much trouble.
Zalety:
The marketing. They do a great job of getting ads in front of small business owners.
Wady:
1) You have to purchase a new edition every year! 2022 the Silver edition sells for over $1,200 at Staples2) Installation is complicated and tech support is VERY impatient, especially with technologically challenged individuals.3) There is no training included. You either have to figure it out or pay an "Advisor" to train you.4) The system allows you to post entries anywhere, so if you don't know what you're doing the application is pretty worthless.
Carolyn
Office Manager w kraju: USA
Weterynaria, Pracownicy: 11-50
Wykorzystano oprogramowanie w następującym celu: ponad 2 lata
Rozważane rozwiązania alternatywne:
Mount Carmel Animal Hospital
Komentarze: Overall, Quickbooks is an amazing program. As someone who had no training in bookkeeping or business, it was very easy to navigate and utilize fairly quickly. The system is ultimately error proof, which is incredibly reassuring for someone who had no experience when starting out.
Zalety:
Quickbooks is very user friendly and easy to navigate while being incredibly detailed and accurate. Coming from a veterinary background with not training in bookkeeping or accounting, I was able to utilize the software with minimal training. The way the software is designed, it is virtually impossible for errors to go unnoticed. There are multiple checks systems in place to ensure everything is accurate and correctly accounted for.
Wady:
Having multiple users can become a bit expensive. Remote access is also more difficult, requiring a third party to manage remote access. Quickbooks Online offers easy remote access, however, we found that the desktop version was better suited for our needs overall.
Ramiro
Operations Coordinator w kraju: USA
Technologia i usługi informacyjne, Pracownicy: 2-10
Wykorzystano oprogramowanie w następującym celu: ponad 2 lata
Rozważane rozwiązania alternatywne:
Operations Coordinator Opinion
Komentarze: I use quickbooks on a daily basis and updating it is very simple. We have connected quickbooks with our bank account. I would suggest to spend time thinking and designing the system according to your needs, once you have Quickboks up and running it is very easy to mantain it.
Zalety:
It is easy to use and learn. Yo don't need sophisticated accounting knowledge to start using it. The system provides you a chart of accounts that you can customize according to your needs.
Wady:
When we start using it, setting up the tax rate was quite complicated since it wasn't very well explained. Once we figured it out, it was easier. I would suggest to investigate this before setting everything up.