Czym jest Ascender Payroll and HCM?
Ascender provides end-to-end integrated Payroll and Human Capital Management solutions for 1,200+ global brands and listed companies across a range of industries in the Asia Pacific region.
Our proprietary and award-winning payroll and HCM solutions are designed to give you more time and resources to help you focus on putting your people first, with various delivery models so you can choose the best service.
Unlock the full potential of your workforce today with Ascender HCM.
Kto korzysta z produktu: Ascender Payroll and HCM?
Our services enable the HR and Payroll Department to strategically manage their people and boost staff-driven profitability for their organisation to unlock the full potential of their workforce.
Gdzie można używać produktu: Ascender Payroll and HCM?
Chmura, SaaS, internetowy, Windows (stacjonarny), Linux (stacjonarny)
Informacje o sprzedawcy
Ascender
W miejscowości: Melbourne, Australia
Założona w 2015
Telefoniczna obsługa klienta
Czat
Informacje o sprzedawcy
Ascender
W miejscowości: Melbourne, Australia
Założona w 2015
Telefoniczna obsługa klienta
Czat
Filmy i zdjęcia produktu: Ascender Payroll and HCM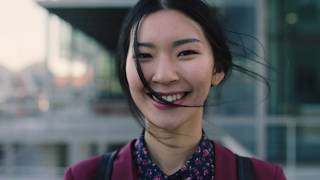 Porównaj produkt: Ascender Payroll and HCM z podobnymi produktami
Funkcje produktu: Ascender Payroll and HCM
Analiza trendów
Baza danych pracowników
Benchmarking
Biblioteka pytań
Certyfikacja i licencjonowanie
Dostęp mobilny
Drukowanie czeków
Dziennik ocen
Formularze elektroniczne
Indywidualne plany rozwoju
Informacja zwrotna 360 stopni
Integracja mediów społecznościowych
Mentorstwo
Mobilne uczenie się
Narzędzia do pracy zespołowej
Ocena umiejętności
Oceny koleżeńskie
Oferta pracy
Otwieranie rachunku
Parsowanie informacji z CV
Planowanie spadkowe
Podręcznik dla pracowników
Portal dla uczniów
Portal pracowniczy
Portal samoobsługowy
Profile kandydatów
Profile pracowników
Przechowywanie CV
Pulpit
Raportowanie listy płac
Raportowanie/analityka
Rejestrowanie obecności i czasu pracy
Samoocena
Strona rozwoju kariery
Szablony e-mail
Szybkie sondaże
Testy/oceny
Uczenie mieszane
Uczenie się synchroniczne
Ustalanie harmonogramu rozmów kwalifikacyjnych
Uznanie dla pracowników
Wpłata bezpośrednia
Wyszukiwanie CV
Wyznaczanie/śledzenie celów
Zarządzanie działaniami
Zarządzanie informacją zwrotną
Zarządzanie kandydatami
Zarządzanie kompetencjami
Zarządzanie kursami
Zarządzanie listami płac
Zarządzanie ocenami
Zarządzanie oceną wydajności
Zarządzanie odszkodowaniami
Zarządzanie pocztą e-mail
Zarządzanie przepływami pracy
Zarządzanie rekrutacją
Zarządzanie rozmowami kwalifikacyjnymi
Zarządzanie szkoleniami
Zarządzanie talentami
Zarządzanie wydajnością
Zarządzanie zadaniami
Zgodność z przepisami podatkowymi
Zgodność z wytycznymi SCORM
Ścieżki edukacyjne/śledzenie
Śledzenie cykli recenzyjnego
Śledzenie czasu pracy
Śledzenie kandydatów
Śledzenie obrotu
Śledzenie przebiegu kursu
Śledzenie urlopów
Śledzenie urlopów/wypoczynków
Śledzenie wnioskodawców
Śledzenie wydajności na bieżąco
Śledzenie zgodności z przepisami
Rozwiązania alternatywne dla produktu: Ascender Payroll and HCM
Recenzje produktu: Ascender Payroll and HCM
Natasha
Executive Manager, Sales & Marketing w kraju: Australia
Zweryfikowany użytkownik LinkedIn
Usługi finansowe, Pracownicy: 51-200
Wykorzystano oprogramowanie w następującym celu: ponad 1 rok
Easy Performance Management
Komentarze: Our Customer Success Manager has been a fantastic support for us along this journey. He is very knowledgeable and happy to help in any way. It took us some time to implement due to the project being managed by only one person - but this goes to show that it is a truly scalable solution for large and smaller businesses.
We will soon implement the Learning & Development Module across our teams and know it will lift our training and personal development to a new level with this professional and well-structured solution.
Zalety:
Peoplestreme is customisable and is very 'follow your nose' in terms of employee and manager use. Dashboards are great to easy report on individuals, teams and also for compliance requirements. For a business which did not have anything in place previously it has helped is to implement a performance management program which is best of breed and best practice.
Wady:
There were a couple of items with our version which meant we needed some manual workarounds but with our upgraded version ready to go live next month everything will be resolved.
Odpowiedź sprzedawcy: PeopleStreme
4 lata temu
Hi Natasha, Thanks for your kind words and the trust you put in us. This is the reason we come to work every day and hope the team can continue to add value to Northern Inland Credit Union and the team. Jean-Paul
Sheralyn
Senior Consultant w kraju: Australia
Szkolnictwo wyższe, Pracownicy: 10 000+
Wykorzystano oprogramowanie w następującym celu: ponad 2 lata
Ascender Payroll - sound and proven payroll for complex configuration and requirements
Zalety:
Our current Account Executive is great, always ready to help and is easily at hand whenever we have any queries or issues. She is very professional and provides a level of assurance over working with Ascender. We have used Ascender Pay for around 30 years since it was first released and find it suits our complex enterprise agreement requirements. There is an abundance of new functionality being released for review and implementation. Ascender is a big part of my life and I am very attached since my connection goes back some 23 years. I almost feel part of their family working with some of the long-term staff for such a time – they are just wonderful people.
Wady:
With all the new functionality being released it is hard to keep up.
Danielle
HRBP w kraju: Australia
Budownictwo, Pracownicy: 201-500
Wykorzystano oprogramowanie w następującym celu: 1–5 miesięcy
Rozważane rozwiązania alternatywne:
System lacks basic Functionality & Oversold Product
Komentarze: Overall, my recommendation is to avoid this product, it is not worth the increased administrative burden that the modules come with. The product is expensive for the lack of functionality and the presentation of the modules.
Zalety:
Performance Management Module is only Module I would recommend purchasing.
Wady:
Customer Service: -Disconnect from the sales team and product delivery team -Sales team over sale PeopleSteme Modules that doesn't save time but increases administrative tasks -Product team provides workarounds to compensate for the lack of the system functionality once you have purchased the modules - PeopleStreme can't commit to timeframes for the companies 'road map' on new features System: -There is minimal automation provided by the purchased modules -System is extremely slow -Inability to bulk upload all historical data (e.g. Job Ads, Position Descriptions, Resumes) -Purchased modules don't communicate to one another, requiring a increased workload for the HR team -There is no Employee Landing page that displays basic employee data (hire date, department, job title), which is collected from the Onboarding process. Sales team now tells us that this is only available to them because of their access permissions and not part of the package sold -Onboarding Module does not allow for cross-boarding to be captured in PeopleStreme
Zweryfikowany recenzent
Human Resources Manager w kraju: Australia
Zweryfikowany użytkownik LinkedIn
Budownictwo, Pracownicy: 51-200
Wykorzystano oprogramowanie w następującym celu: ponad 2 lata
Great affordable product
Komentarze: Saving on time and money!
Zalety:
The software is easy to use and more affordable than others on the market. The system allows you to easily find a candidate using the search function and has saved our company thousands in recruiter fees as a result. As adverts are directly uploaded to SEEK and our website the software has saved me time. In addition, the ability to mass (personalised) respond to candidates has saved me time and ensured a better candidate experience with our organisation.
Wady:
The software does not imped itself into our website to suit our style guide. It clearly looks like it has been added, rather than matching the rest of our webpage.
Anne
HR Manager w kraju: Australia
Zweryfikowany użytkownik LinkedIn
Budownictwo, Pracownicy: 51-200
Wykorzystano oprogramowanie w następującym celu: ponad 1 rok
eRecruitment - Effective, streamlined recruitment process, Peoplestreme supportive, responsive
Komentarze: Highly positive relationship developed with Peoplestreme. Useful tool in the management of high volume recruitment. Database functions highly useful and efficient for management reporting. Intuitive software, easy to follow and matches our company processes well. This is one of the reasons why we selected this module for our company. We have been impressed with the level of customer service and promptness in delivery of troubleshooting.
Zalety:
Easy to use, intuitive software that enables recruitment to work in line with our internal company processes. Highly responsive troubleshooting. Punctual support when needed.
Wady:
System inability to identify same candidate twice. Candidates that apply for multiple roles within company cannot be easily identified under search. Candidates within system are not easily identifiable as they are assigned by number not name.