Czym jest Salesforce Marketing Cloud?
Meet Salesforce Marketing Cloud, the leading marketing solution to increase engagement with every consumer. Use powerful data management to collect, organize, and securely store first-, second-, and third-party data alongside offline data to create complete consumer data profiles. Tailor every interaction along the journey with your brand using built-in AI. Then, engage each individual consumer at scale using industry-leading email, mobile, advertising, and social solutions.
Kto korzysta z produktu: Salesforce Marketing Cloud?
Companies of all sizes, in all industries.
Gdzie można używać produktu: Salesforce Marketing Cloud?
Na chmurze
Lokalnie
---
Informacje o sprzedawcy
Salesforce
W miejscowości: San Francisco, USA
Założona w 2003
Wsparcie dla Salesforce Marketing Cloud
Telefoniczna obsługa klienta
24/7 (agent na żywo)
Czat
Informacje o sprzedawcy
Salesforce
W miejscowości: San Francisco, USA
Założona w 2003
Wsparcie dla Salesforce Marketing Cloud
Telefoniczna obsługa klienta
24/7 (agent na żywo)
Czat
Filmy i zdjęcia produktu: Salesforce Marketing Cloud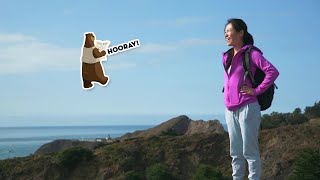 Porównaj produkt: Salesforce Marketing Cloud z podobnymi produktami
Funkcje produktu: Salesforce Marketing Cloud
Akcje wyzwalane wydarzeniami
Analityka behawioralna
Analityka kampanii
Analityka strony internetowej
Analityka w czasie rzeczywistym
Analiza konkurencyjności
Atrybucja wielokanałowa
Automatyczne odpowiedzi
Automatyzacja marketingu
Do urządzeń iPad
Dynamiczna treść
E-mail marketing
E-maile zoptymalizowane pod kątem urządzeń mobilnych
Edycja tekstu
Edytor WYSIWYG
Formularze elektroniczne
Importowanie/eksportowanie danych
Integracja mediów społecznościowych
Integracje z podmiotami zewnętrznymi
Kampanie kroplówkowe
Kampanie wielokanałowe
Konfigurowalne pola
Konfigurowalne raporty
Konfigurowalne wzory
Kontrola dostępu/zezwolenia
Kontrola wersji
Kwalifikacja leadów
Mapowanie podróży klienta
Marketing społecznościowy
Marketing wielokanałowy
Multi-kampanie
Narzędzia do pracy zespołowej
Narzędzia prospectingowe
Opcje publikacji treści
Ostrzeżenia/powiadomienia
Planowanie kampanii
Pozyskiwanie leadów
Program lojalnościowy
Przechowywanie dokumentów
Przechwytywanie i przekazywanie danych
Publikacja harmonogramu
Pulpit
Pulpit działań
Raportowanie i statystyki
Raportowanie/analityka
Rozwiązanie CRM
Segmentacja
Segmentacja klientów
Segmentacja leadów
Strony docelowe/formularze internetowe
System kalendarzy/przypomnień
Targetowanie odbiorców
Testowanie rozdzielcze
Ustalanie harmonogramu po zakończeniu
Ustalanie priorytetów
Wizualizacja danych
Wskaźniki wydajności
Współdzielone skrzynki odbiorcze
Wyszukiwanie pełnotekstowe
Wyszukiwanie/filtrowanie
Zaangażowanie klienta
Zarządzanie dokumentami
Zarządzanie działaniami sprzedażowymi
Zarządzanie kalendarzem
Zarządzanie kampaniami
Zarządzanie kampaniami e-mail
Zarządzanie kanałami
Zarządzanie kontaktami
Zarządzanie linią sprzedaży
Zarządzanie listami
Zarządzanie nagrodami
Zarządzanie plikami
Zarządzanie pocztą e-mail
Zarządzanie podpisami
Zarządzanie przepływami pracy
Zarządzanie reakcjami
Zarządzanie subskrybentami
Zarządzanie szablonami
Zarządzanie treścią
Zarządzanie wieloma kontami
Zautomatyzowana publikacja
Zgodność z przepisami CAN SPAM
Znakowanie
Śledzenie aktywności
Śledzenie interakcji
Śledzenie kampanii
Śledzenie konwersji
Śledzenie odwiedzających stronę internetową
Śledzenie wiadomości e-mail
Śledzenie wskaźnika ROI
Śledzenie zaangażowania
Śledzenie zachowań
Rozwiązania alternatywne dla produktu: Salesforce Marketing Cloud
Salesforce Marketing Cloud – Recenzje od zweryfikowanych użytkowników
Robert
ICT Manager w kraju: Australia
Zweryfikowany użytkownik LinkedIn
Chemia, Pracownicy: 51-200
Wykorzystano oprogramowanie w następującym celu: 1–5 miesięcy
Top of class marketing automation and reporting.
Komentarze: It has been very positive. Before this our marketing was very much email informational marketing. Sending out new product ifo and links to webinars etc but there was no easy way to link this data to contacts or prospects and no way to have this information readily available to the sales team to generate sales. HAving the power to identiny and categorise supporters and detractors and know who is interested in wjat based on actual data is very powerful.
Zalety:
The ease of connecting the software to the larger salesforce CRM and using the data from Marketing cloud to educate the sales people about what their customers are interested in is invaluable. The power of linking slaes and marketing together is huge.
Wady:
there are some things that are not included. It will send out campaings but if you need something like a survey you will need either a landing page ofr some kind of survey software. Saying that they do integrate the leading platfroms quite well.
Zweryfikowany recenzent
CEO w kraju: Pakistan
Zweryfikowany użytkownik LinkedIn
Artykuły spożywcze i napoje, Pracownicy: 201-500
Wykorzystano oprogramowanie w następującym celu: ponad 1 rok
Rozważane rozwiązania alternatywne:
Outstanding software in digital marketing
Komentarze: My overall experience on this software is brilliant and i personally refer to my colleague to use it for email marketing.
Zalety:
It is a brilliant software for email marketing, email automation, social media marketing, leads generation, email management and for effective generation of email.
Wady:
I didn't find it any features useless. However, it should be updated with new version.
Zweryfikowany recenzent
Consultant w kraju: Holandia
Zweryfikowany użytkownik LinkedIn
Internet, Pracownicy: 11-50
Wykorzystano oprogramowanie w następującym celu: 6–12 miesięcy
Źródło: GetApp
Terrible product, terrible support
Zalety:
The personalization options are pretty cool. But when you use them (with AMPscript) the Journey Builder is pretty much useless as Engagement Splits don't work with them.
Wady:
Where to start. - Extremely buggy system. We had multiple issues with the Journey Builder that resulted in a number of our subscribers receiving thousands of emails which put us on the spam list for Gmail. - The Journey Builder is extremely rigid. You have to create new versions if you want to make even the smallest edit. Then you'll likely need to double check every single step because things break super easily. When you update emails that are used in Journeys in Content Builder, you need to go into these Journeys and manually update these emails again to make sure the changes take effect. You can try to solve this with Reference Content but then Engagement Splits don't work because it cannot see the URLs. Same goes for using Dynamic Content. Also, current subscribers in the existing version of a journey cannot be placed into the new version of the journey. Lastly, you can only add subscribers to retargeting audiences but NOT REMOVE them from these retargeting audiences. You'll have to create ANOTHER retargeting audience (for which you have to pay extra) to exclude these in e.g. Facebook. Compare that with a cheap tool like ActiveCampaign and you're just amazed how bad Marketing Cloud is. Especially Journey Builder is the worst app I've ever come across. - The platform is basically not usable without Salesforce CRM. This creates a number of problems, e.g. not being able to simply send a realtime response email when someone fills a form on your website. Also, even though it's the same company, the integration between Salesforce and Marketing Cloud is complex and just basically terrible. - Cloud Pages Smart Capture forms are useless. It doesn't accept people that are already in the data extension that is connected to a particular Smart Capture form but it does not warn you about this in any way. Also, if you use Salesforce as your DoR you can't use Smart Capture forms but are forced to build custom AMPscript code due the ContactID being created in Salesforce (not possible in Marketing Cloud). - As I mentioned above, functions don't work well with each other. This because they just bought a bunch of different companies and tried to tie it together. This also makes it very difficult to navigate as some functions overlap while others are completely incompatible. The system is also very slow. Loading times are not rarely over 10 seconds. This makes working with it daily a true torture. There are numerous other smaller bugs and annoying things that I don't have time for to write down but if I can summerize, if you want your marketing team to be lean, flexible and successful then do yourself a favor and pick any other system.
Ahmed
Freelancer w kraju: Egipt
Bezpieczeństwo komputerów i sieci, Pracownicy: 51-200
Wykorzystano oprogramowanie w następującym celu: ponad 1 rok
One of the best CRM ever
Komentarze: Salesforce helped us a lot in our work tasks, you can say that he can do all your work tasks, especially if you work in a team in the field of marketing, customer follow-up, advertising campaigns, customer targeting, data collection, real estate and others
In summary, this program can accomplish large and heavy tasks for your company with many advantages that will make it easier for you to use the program
Zalety:
Salesforce offers a tons of flexibility. Salesforce allows you to build anything you can imagine. The CRM can perform some serious heavy lifting and integrates with practically all programs on the market. Tasks let you keep track of ongoing discussions or tasks with clients and prospects, whilst reporting lets you monitor how your team is performing.
Wady:
Sometimes it is slow to use However, that is just how CRMs are, I've looked at many different CRMs available, and Salesforce has so far proven to be the finest.
Walter
Marketing Specialist w kraju: USA
Szkolnictwo wyższe, Pracownicy: 501-1 000
Wykorzystano oprogramowanie w następującym celu: ponad 1 rok
SFMC
Komentarze: This is a very serviceable software and will serve it's purpose. It can do a lot, so depending of the size of your organization it might be too much for the cost.
Zalety:
In addition to being able to import a distribution list, this product integrated with our CRM (Recruit) so we were able to send to segregated lists and it showed what emails were sent in Recruit. This made it easier for our reps to see when correspondence went out to their pipelines. It is rather simple to create and distribute emails.
Wady:
Some of the functionality was a bit wonky, and emails viewed differently between various email clients. Line spacing was the biggest thing that varied quite a bit. Everything would look great in SFMC, but when an email was received in Outlook, Mac Mail, or Gmail, all three would display it just a bit differently. Not sure who's problem this is. It also doesn't embed video either. The workaround is to create a screenshot as a graphic, then add a link to it.